Hire Mike Rice, — World-famous Copywriter. Sort of.
Medicare Made Easy
Goal: Launch Kasasa Care's new partnership with KindHealth, offering soon-to-be seniors trusted advice and Medicare expertise during what can be a very confusing, overwhelming time in life.
Should drive inbound call volume to KindHealth's team of licensed Medicare advisors.


Where possible, highlight the Medicare Advantage plan, but for regulatory reasons must be inclusive of all options.


Scale across markets and insurance carriers, nationwide.
For

Partnership launch, video, direct mail, email, paid social
Intro explainer video, NOTE: CTA phone number not included because video is versioned by local area.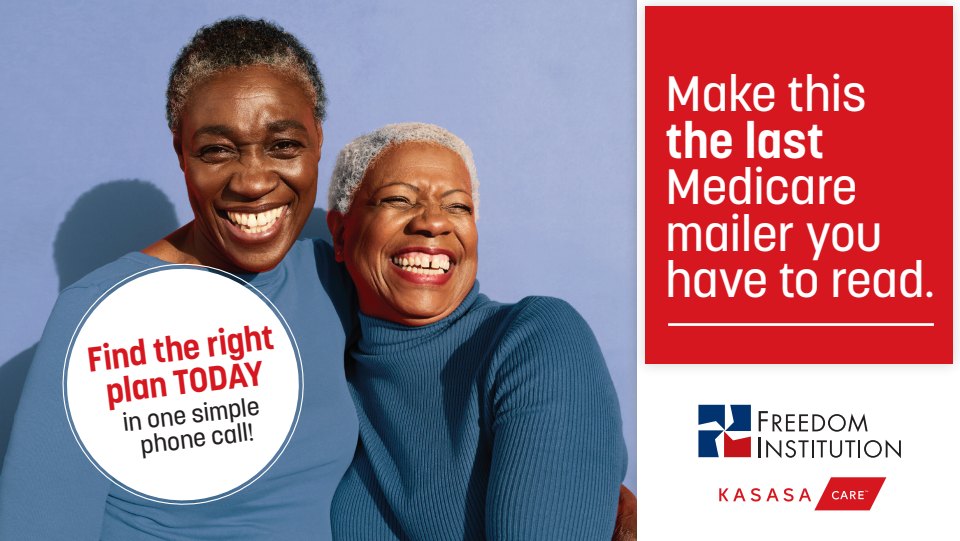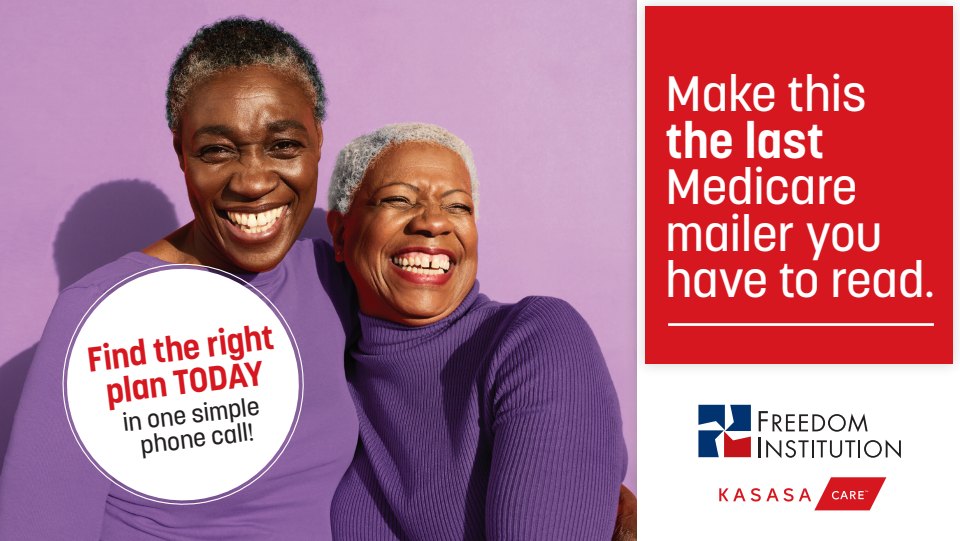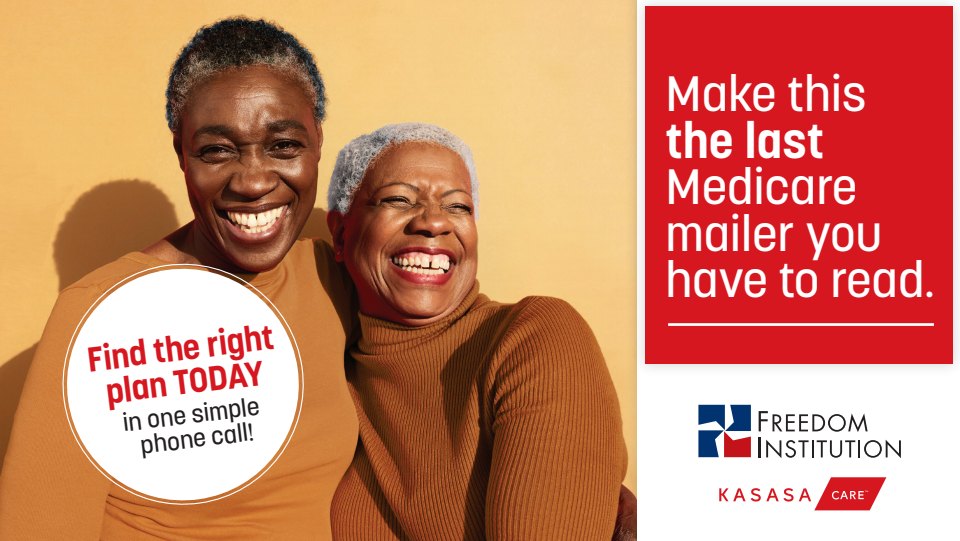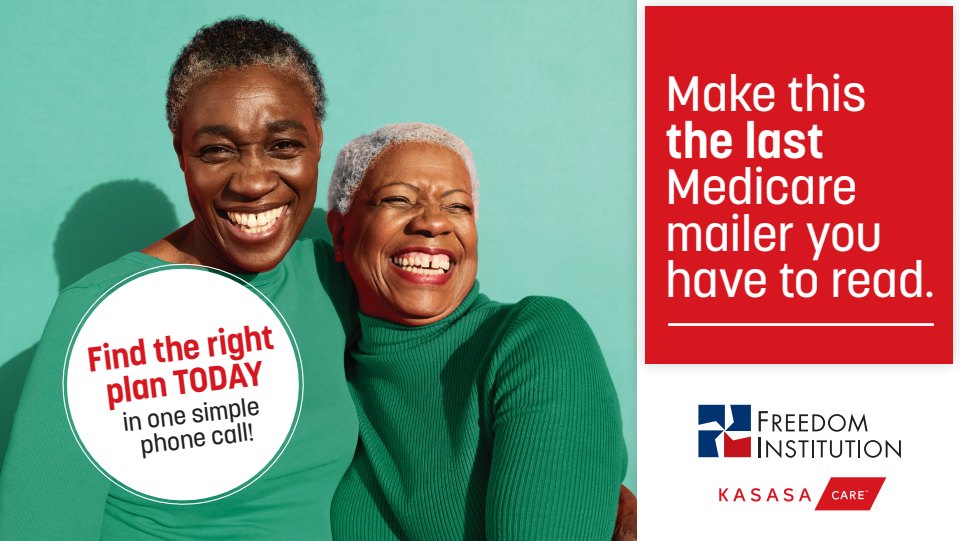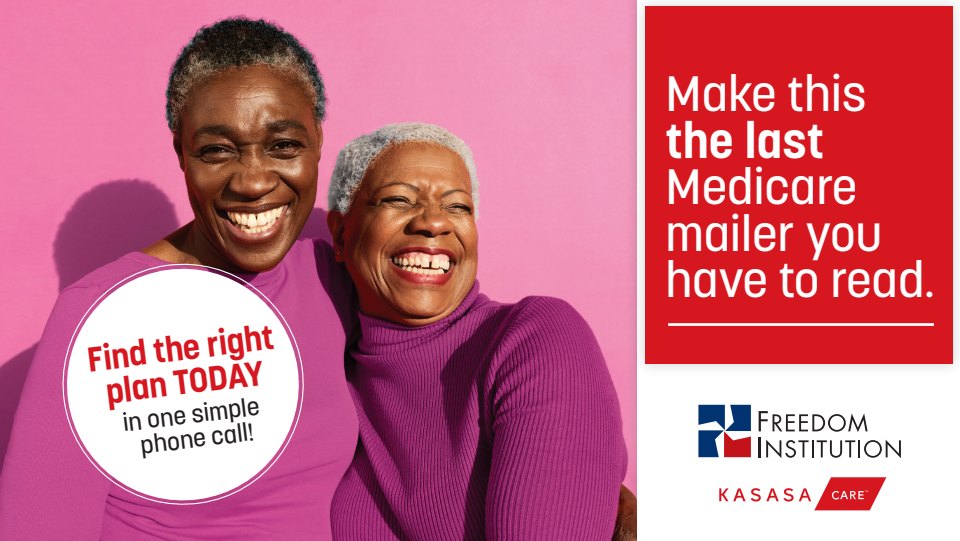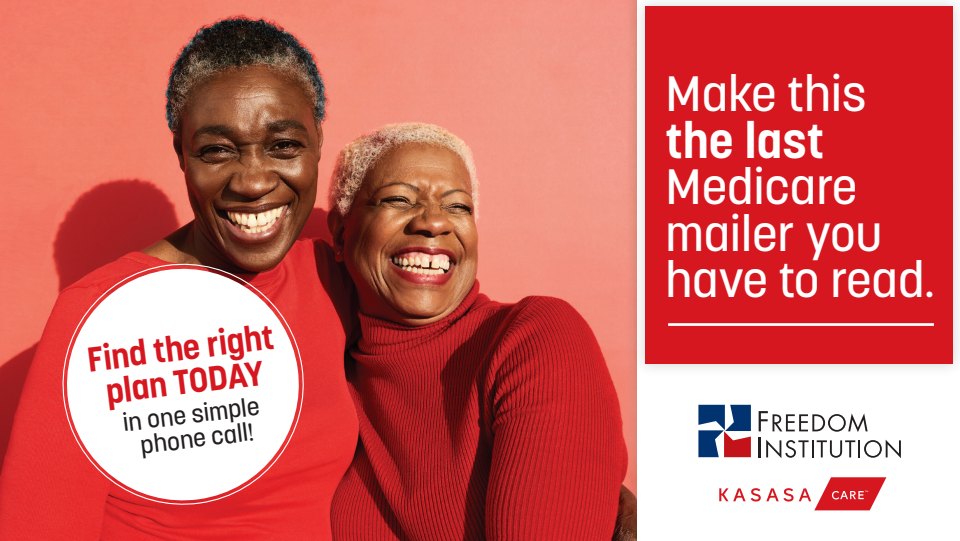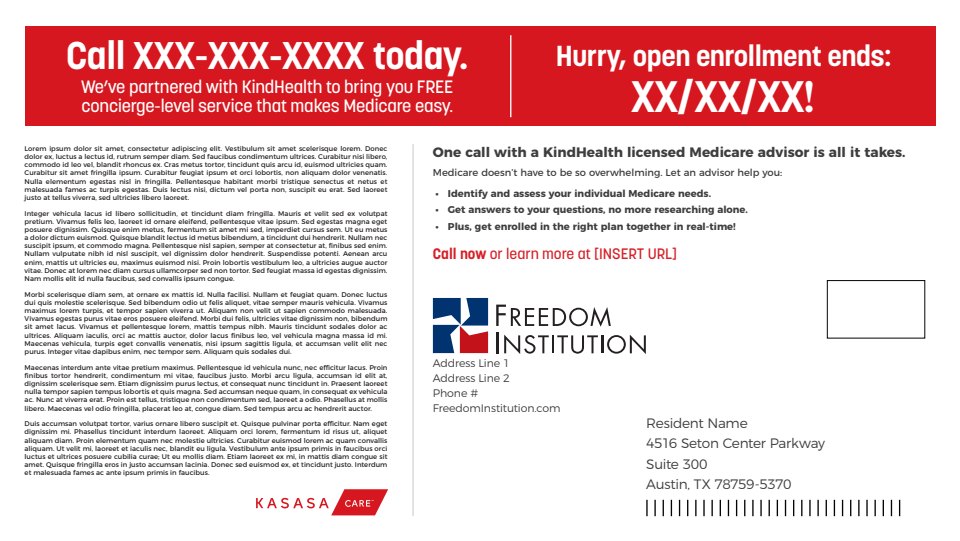 Direct mail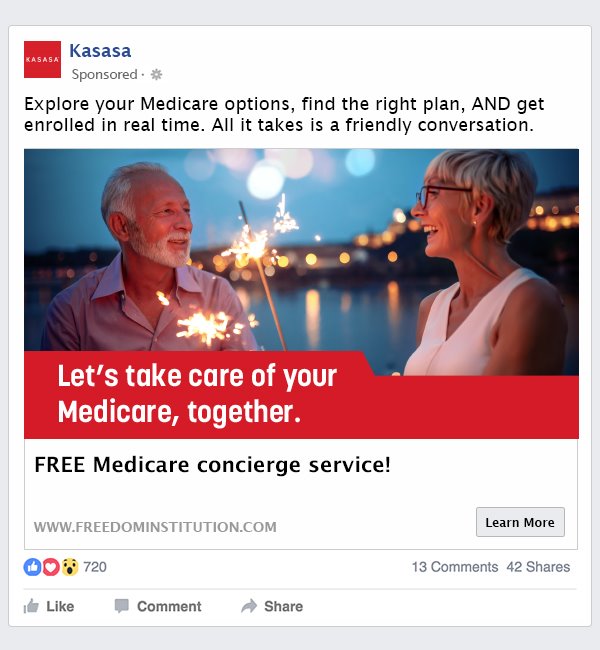 Social ad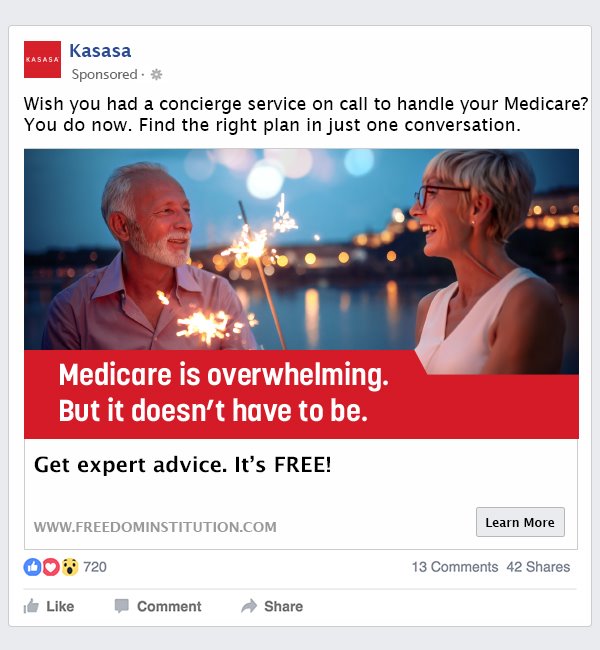 Social ad

Email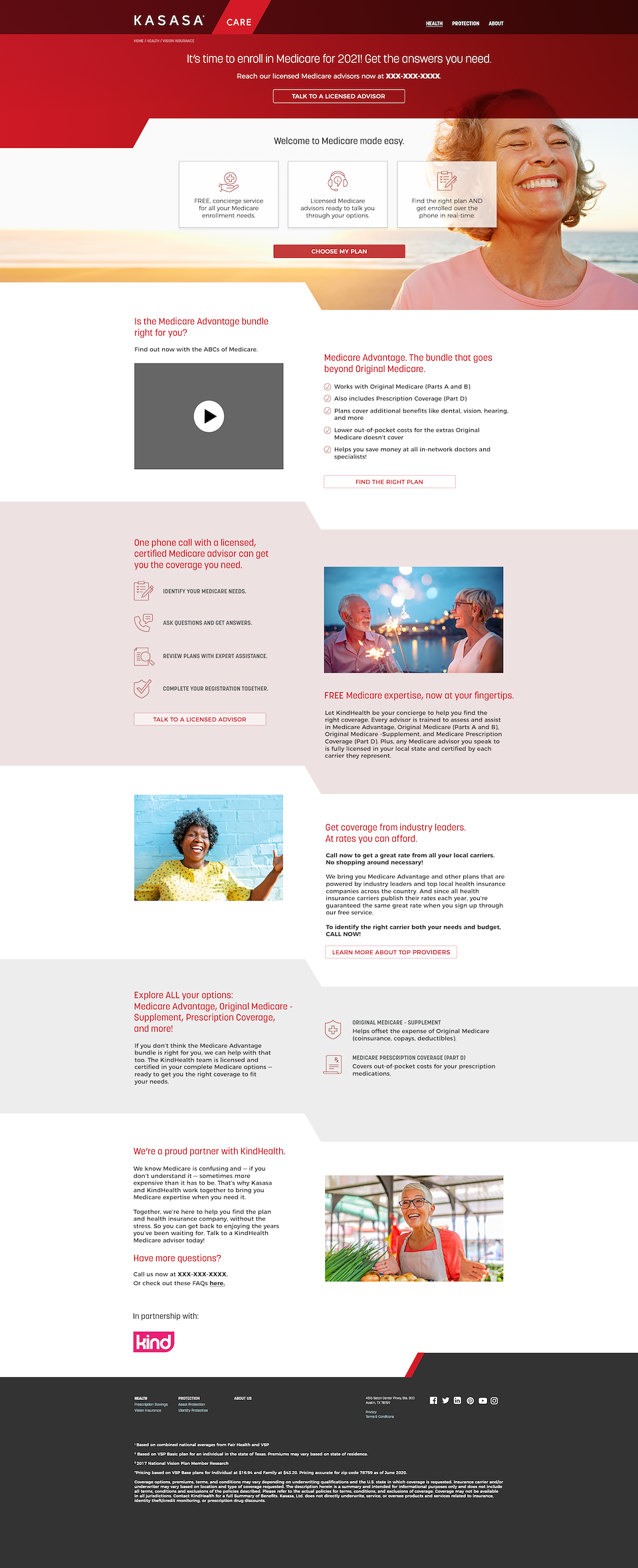 Landing page
Previous
Kasasa 360 Re-launch
Next
Ask for Kasasa