Hire Mike Rice, — World-famous Copywriter. Sort of.
Kasasa 360 Re-launch
Goal: Increase total users of Kasasa 360 — a branded personal finance management (PFM) app.
Should stand out from the over-jargoned way typical PFM marketing talks to people.


Deliver a mix of helpful product-related tips as well as brand personality.


Provide support across multiple mediums, including online channels and in-branch marketing.
For

New product marketing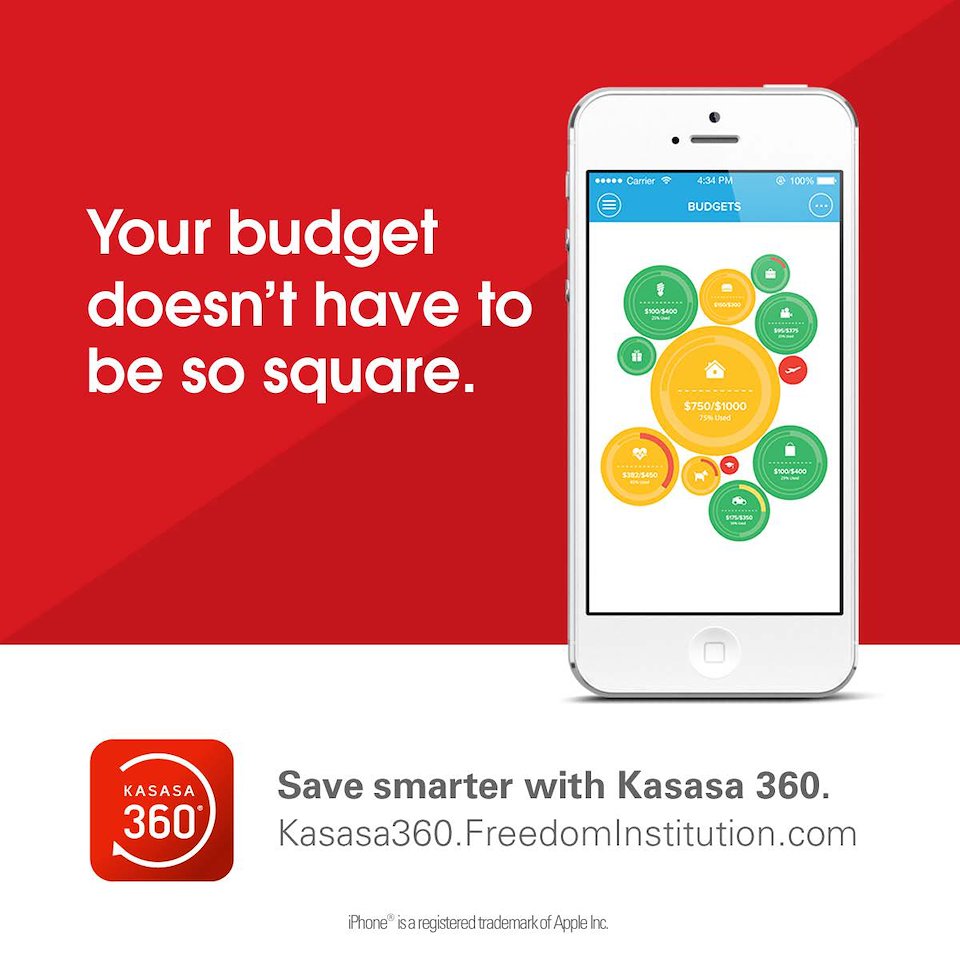 Social image, shared alongside product messaging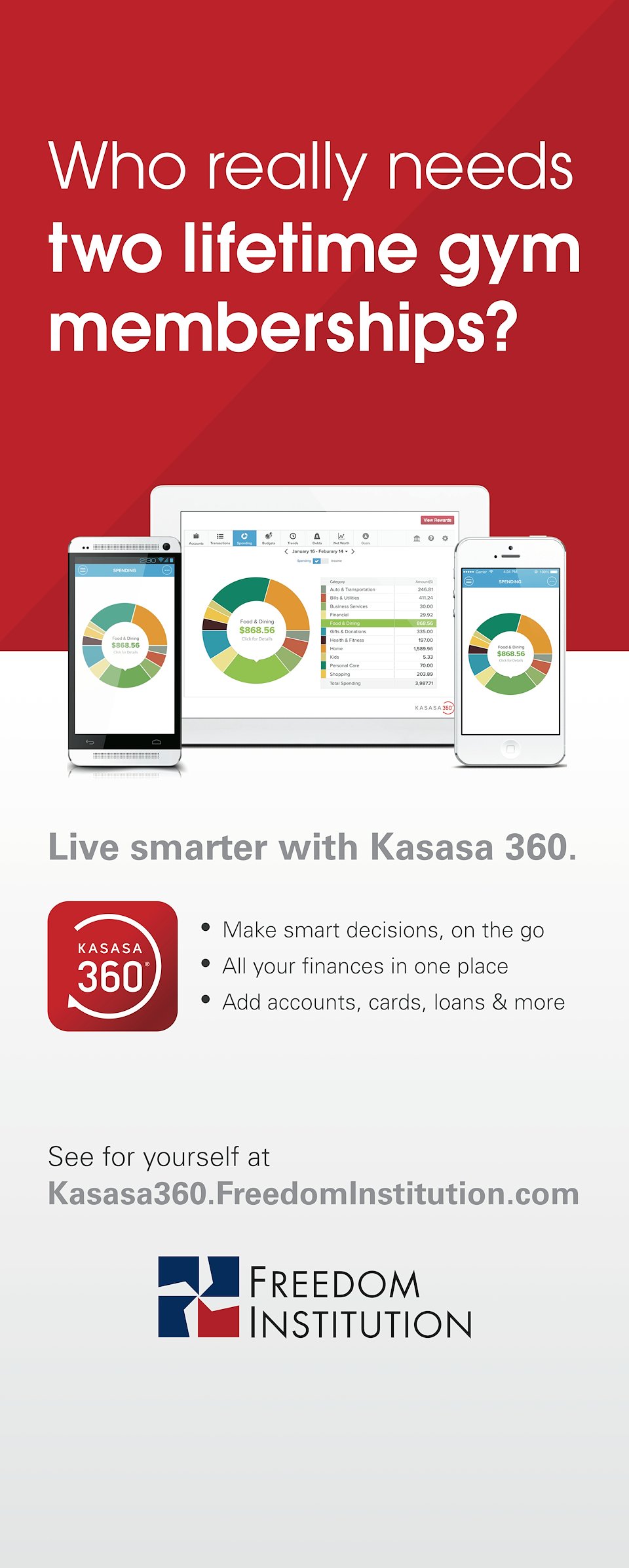 At-event/onsite, standing banner series
At-event/onsite, standing banner series
At-event/onsite, standing banner series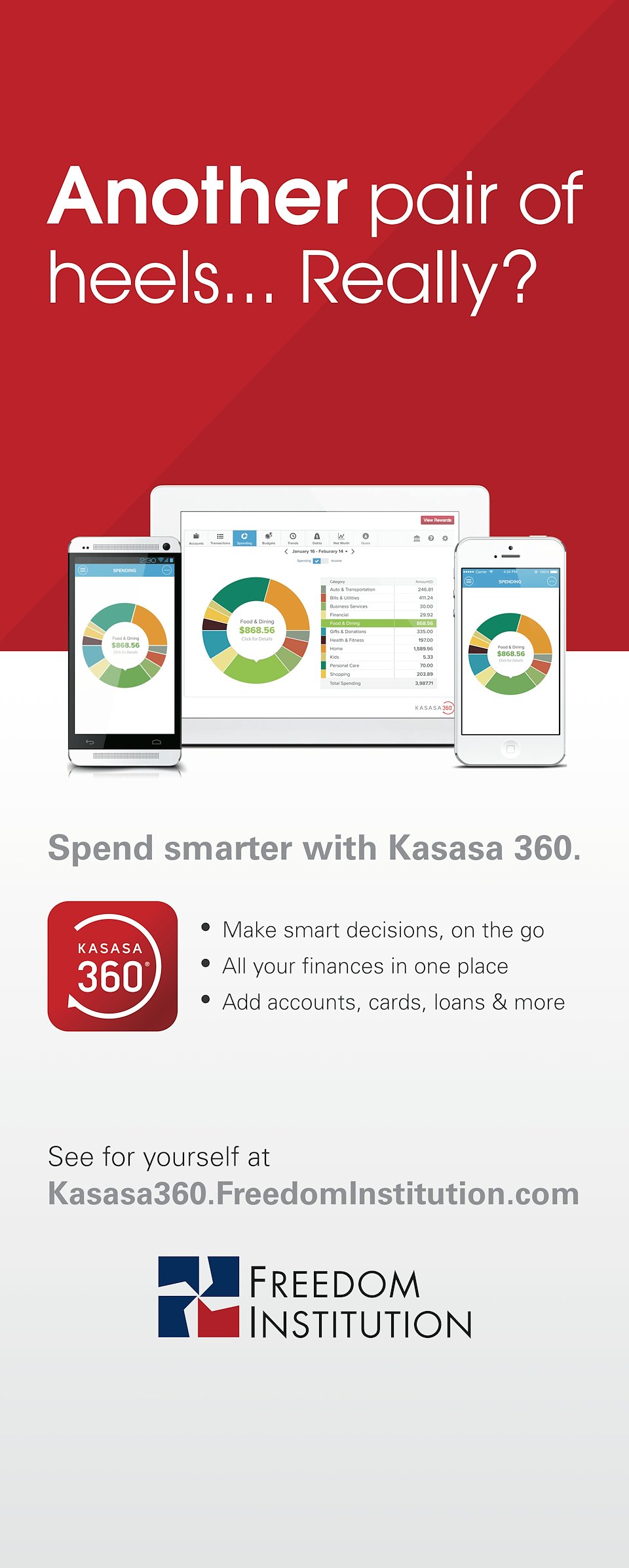 At-event/onsite, standing banner series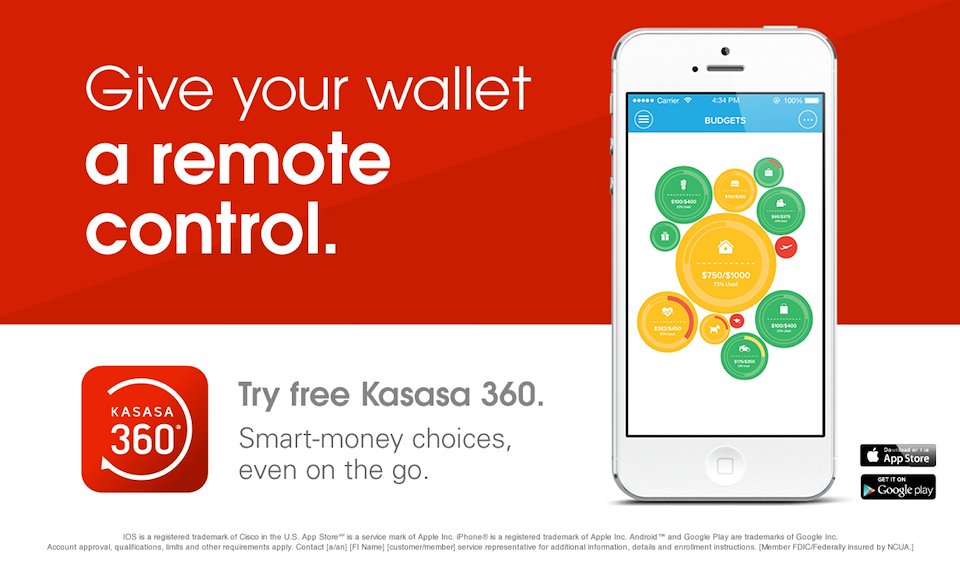 In-branch, TV monitor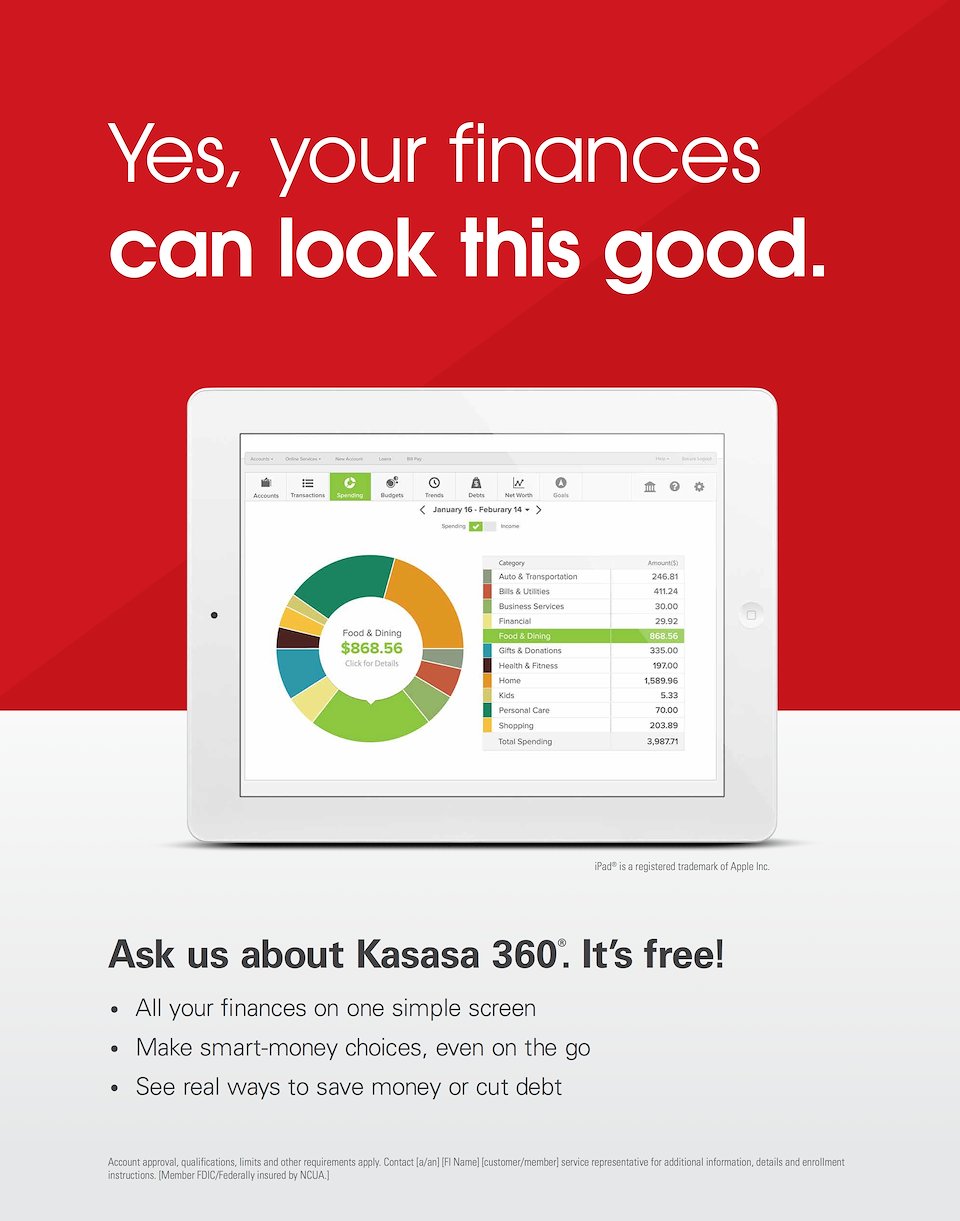 In-branch, wall poster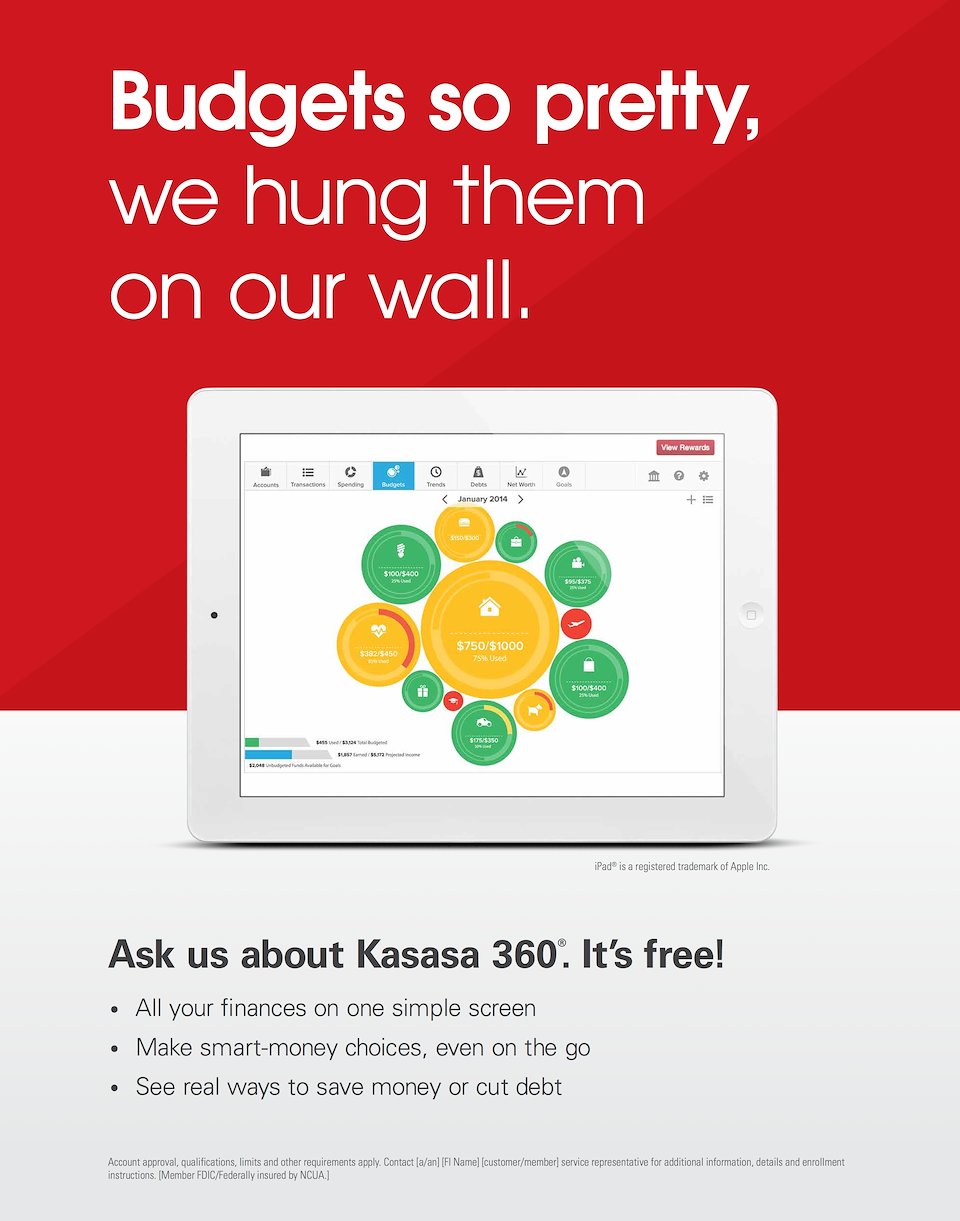 In-branch, wall poster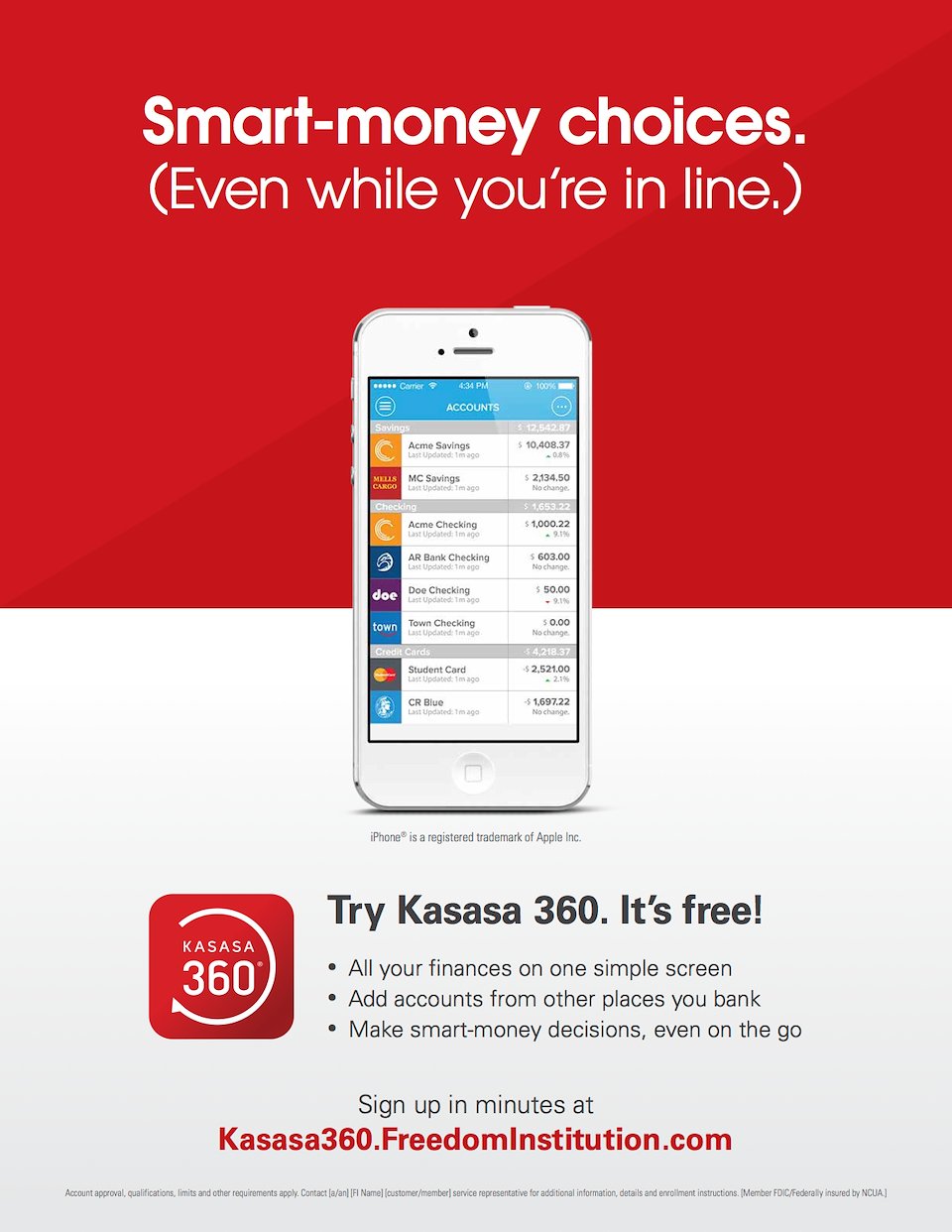 In-branch, counter card along teller line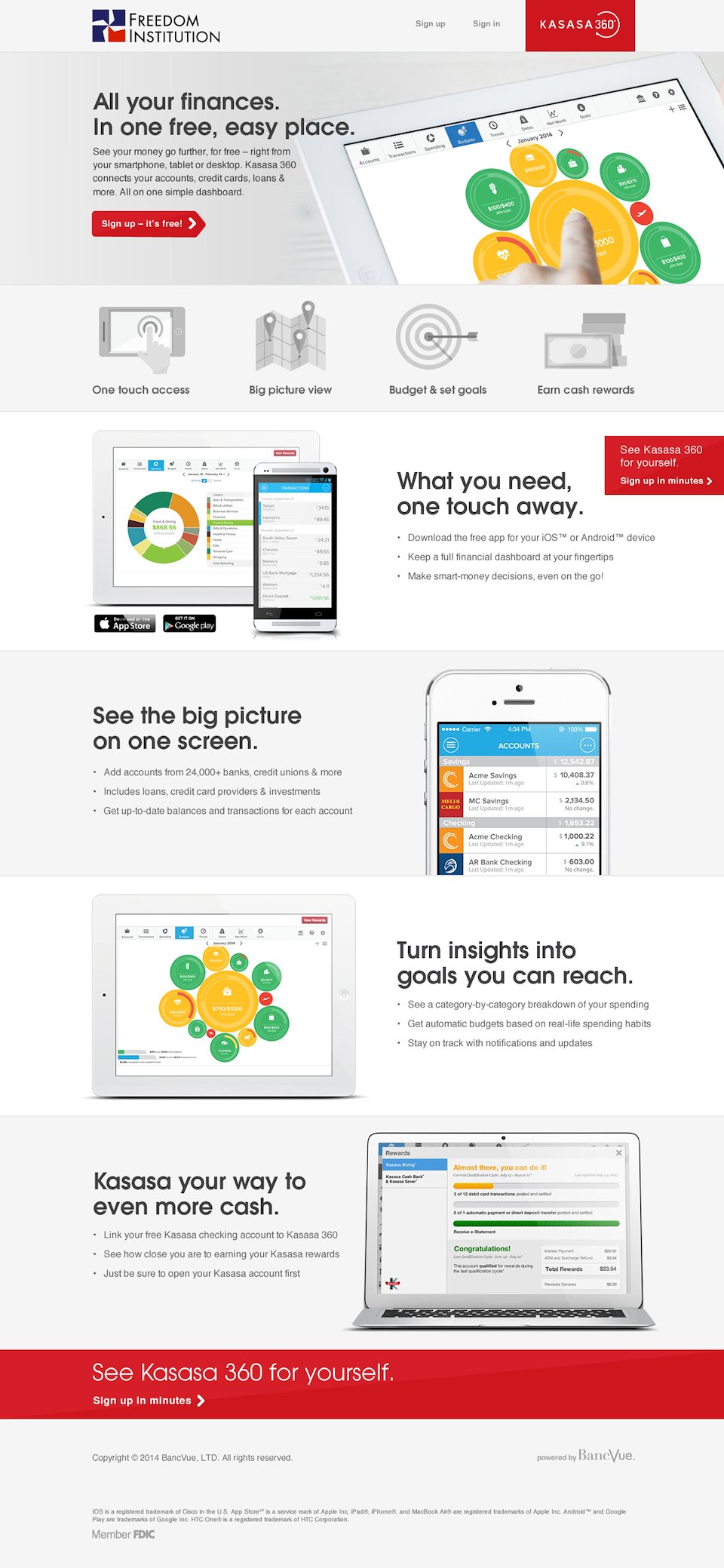 Kasasa 360 landing page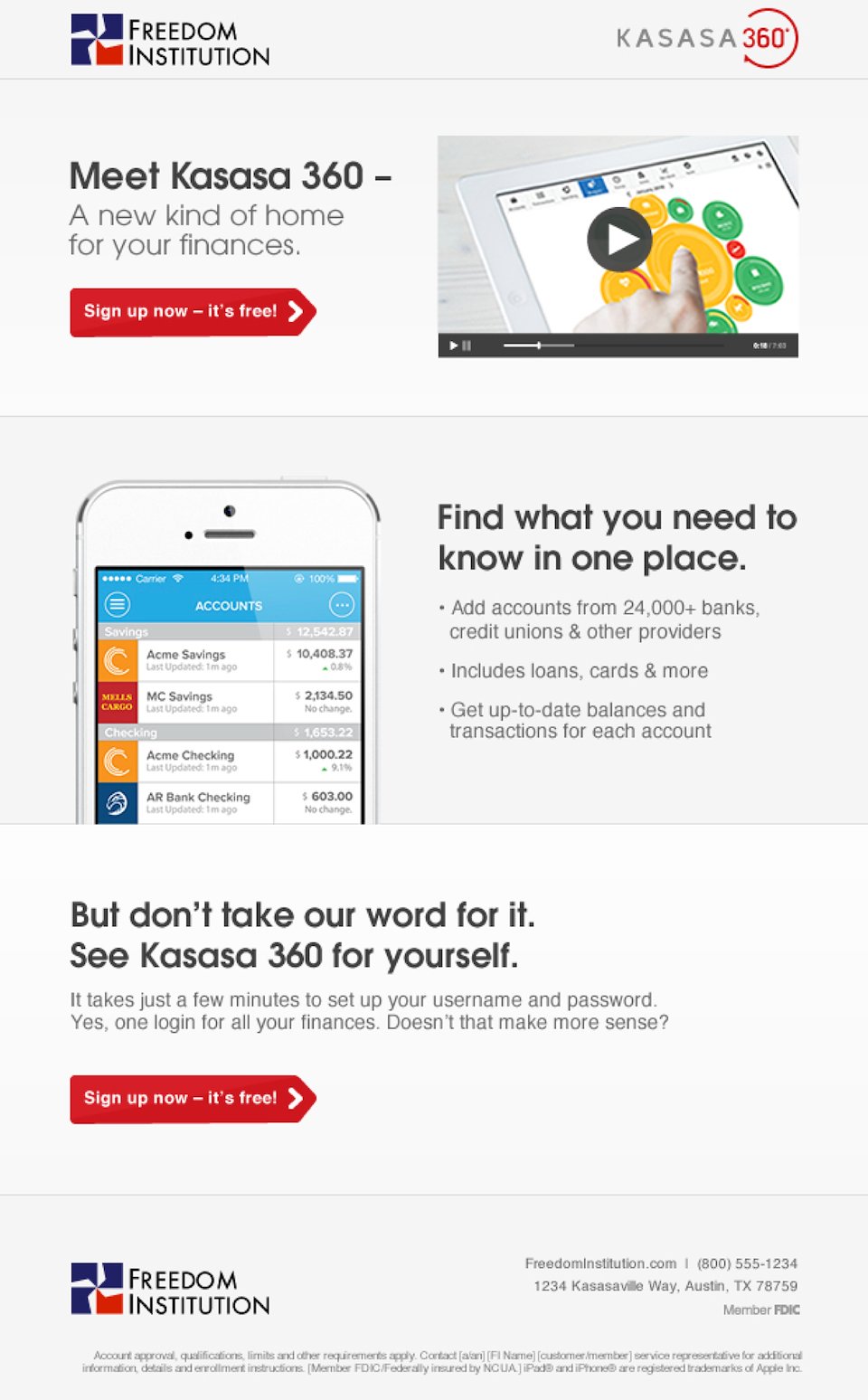 First email in a new-market drip campaign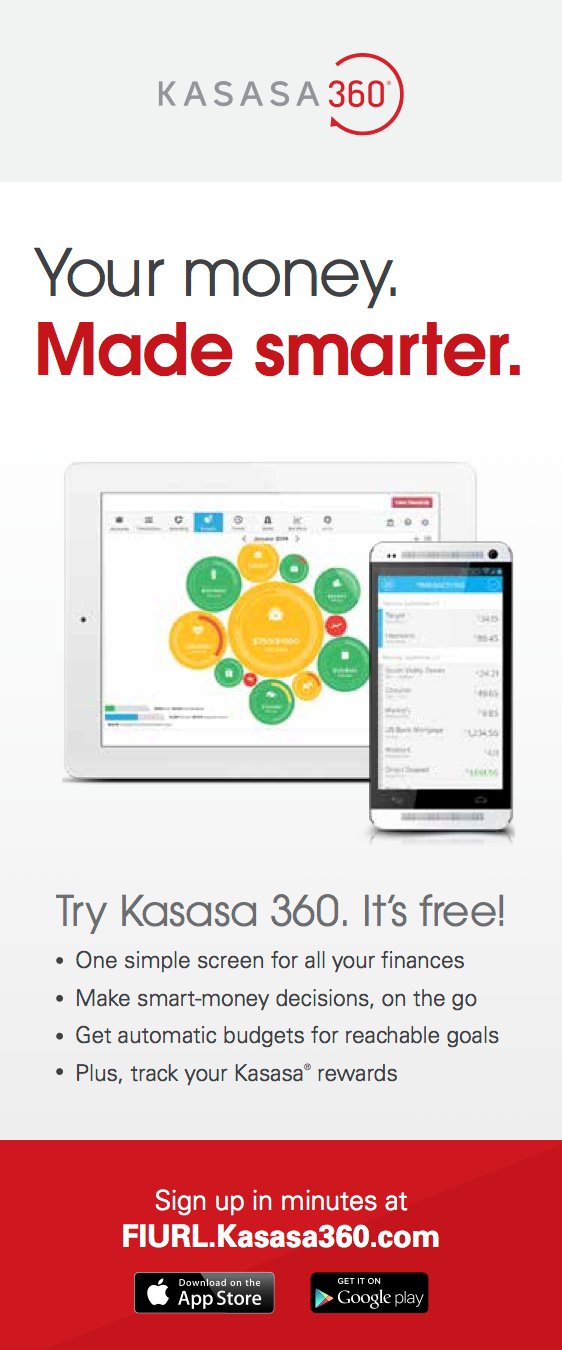 In-branch, product detail take-one (front)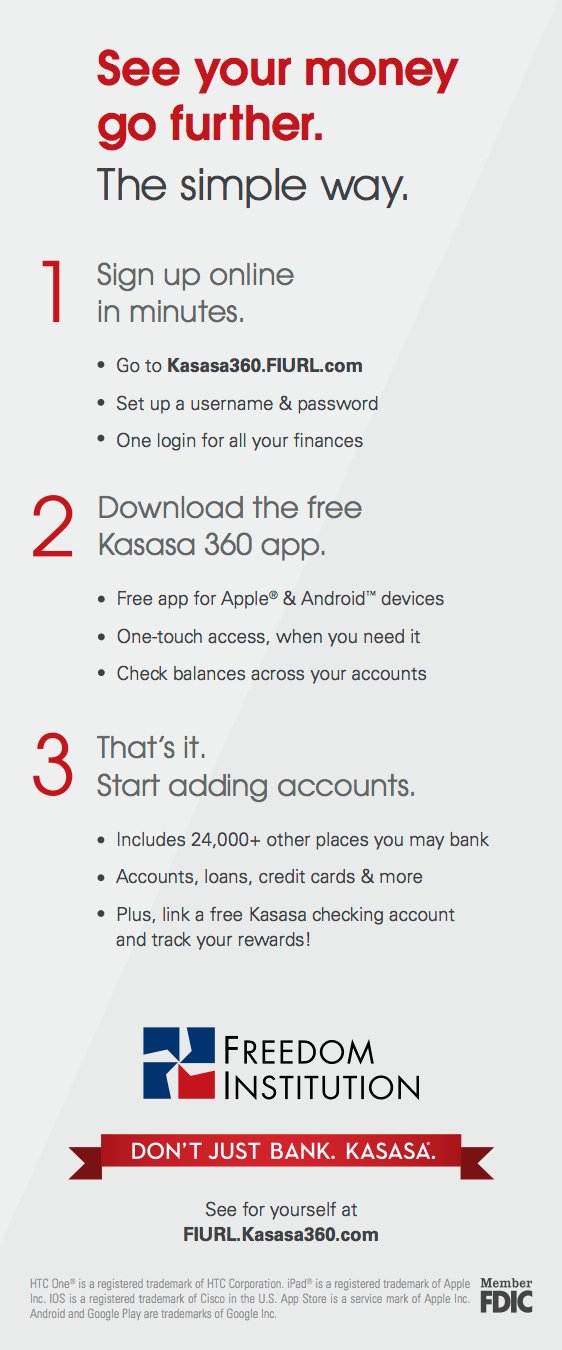 In-branch, product detail take-one (back)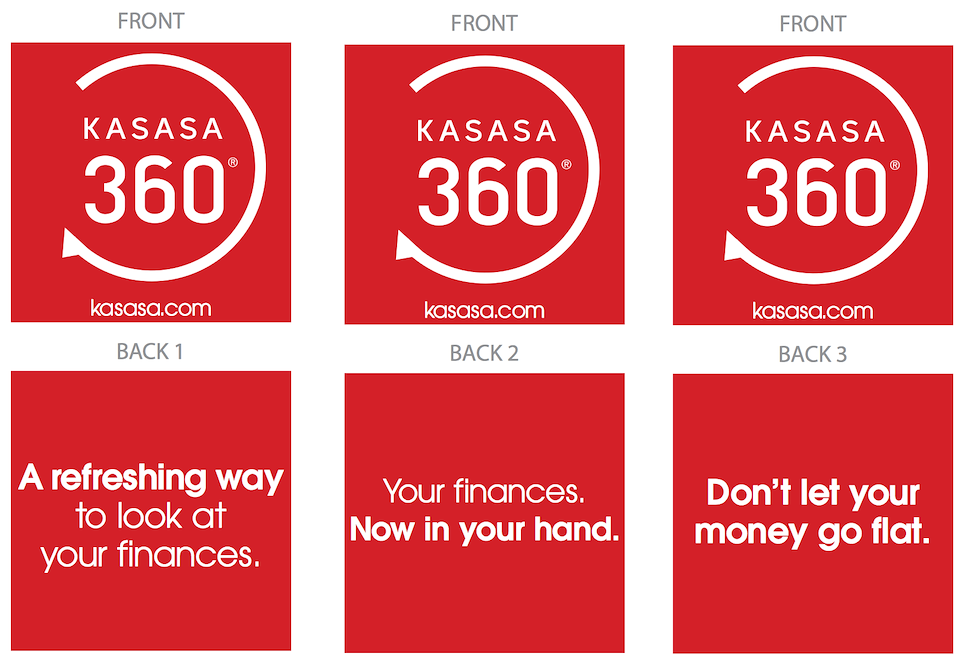 Merch, koozies
Previous
numberFire Advanced Analytics
Next
Medicare Made Easy