Hire Mike Rice, — World-famous Copywriter. Sort of.
Be Famous Where You Bank
Goal: Promote a coordinated movie ticket giveaway sponsored by participating community banks and credit unions across the country — as well as a sweepstakes to win free movie tickets for a year.
Social and pre-event materials drive traffic for an informational, jump-to landing page.


At-event materials capture leads and promote sweepstakes.


Post-event and back-to-branch materials drive account opening, in-branch traffic and brand loyalty.
For

Promotional giveaway, event marketing, lead gen, sweepstakes

Pre-event, Facebook cover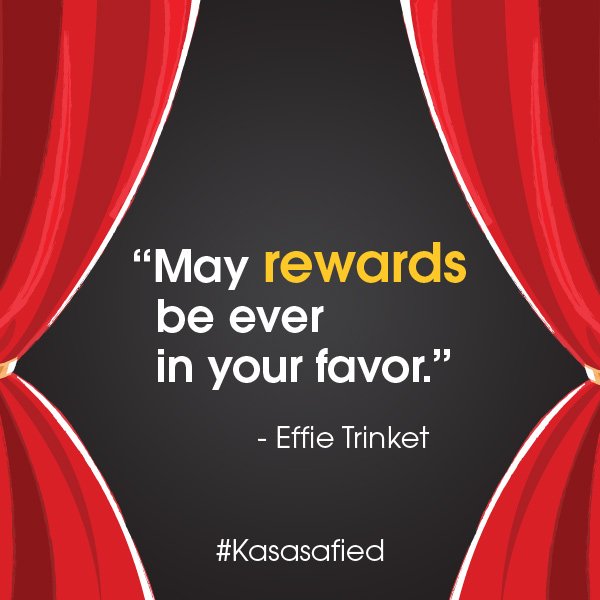 Pre-event, social image, shared alongside event messaging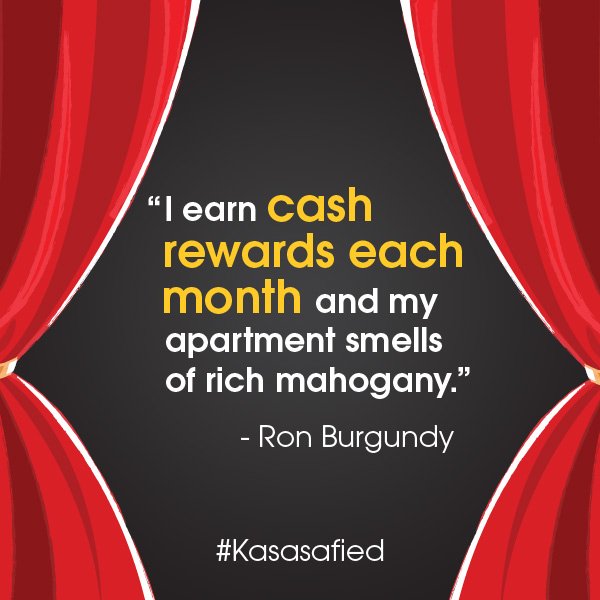 Pre-event, social image, shared alongside event messaging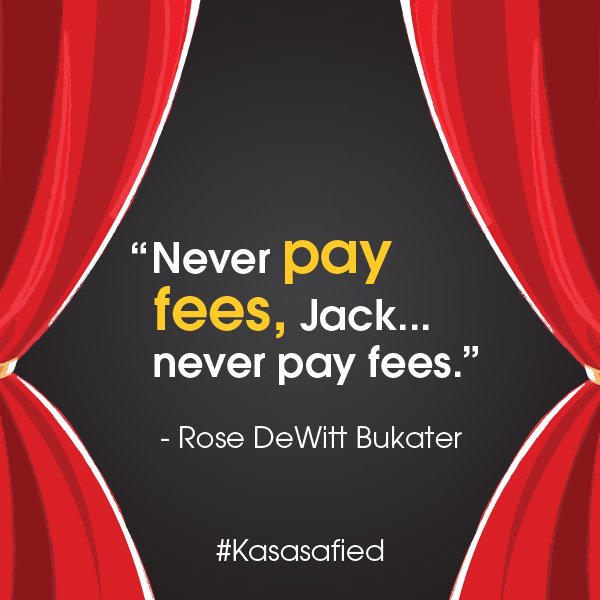 Pre-event, social image, shared alongside event messaging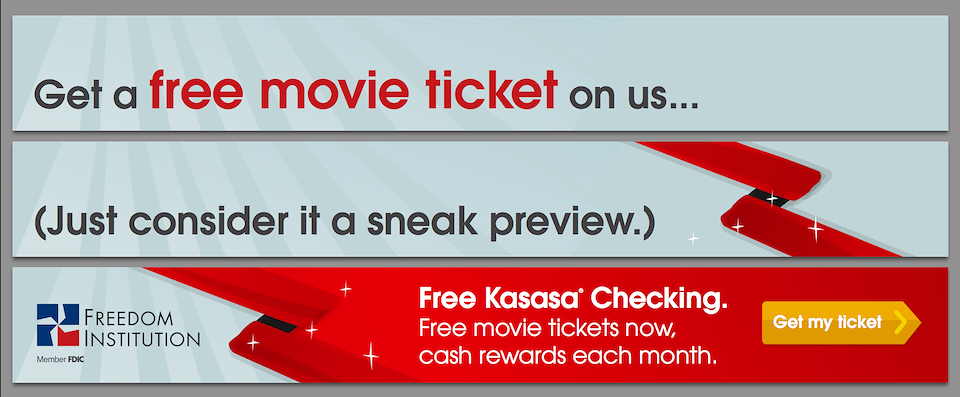 Pre-event, 3-slide rotating web banner
Pre-event, overlay ad on participating bank & credit union websites

Event & sweepstakes landing page, 'jump-to' navigation by section

At event, tablecloth front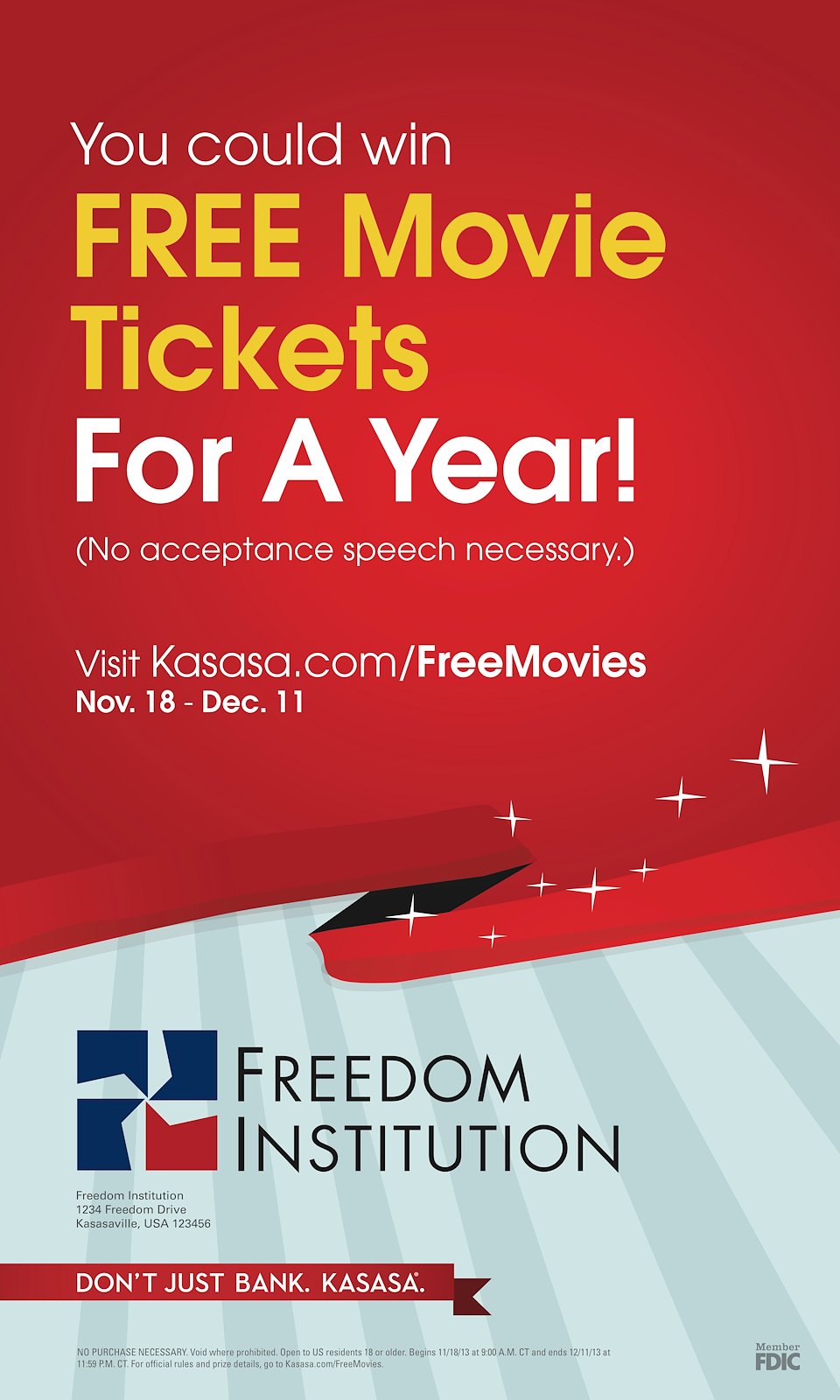 At event, standing banner for movie theater lobby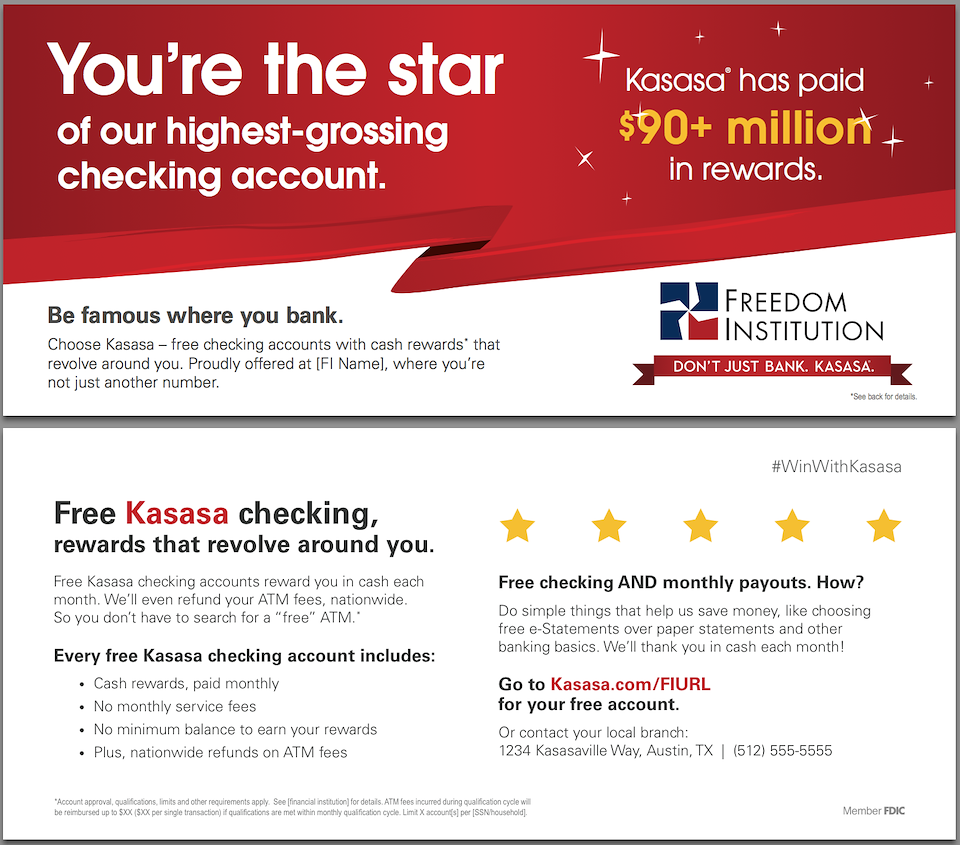 At event, account detail take-one (front & back)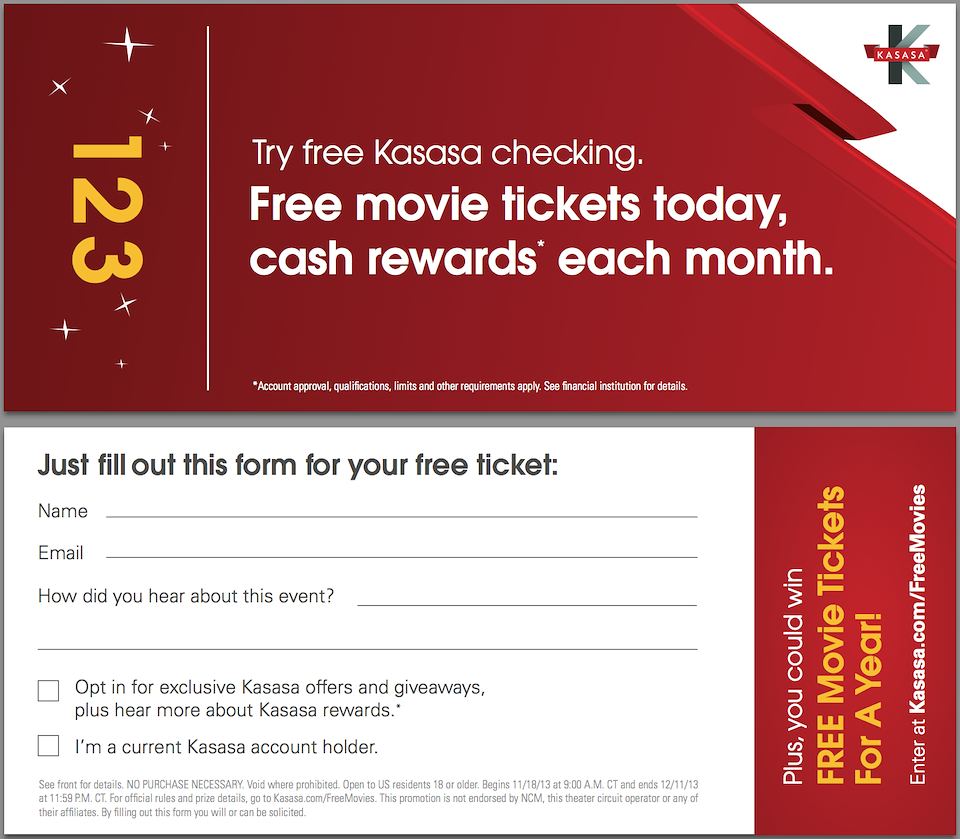 At event, lead-gen number card to redeem free tickets (front & back)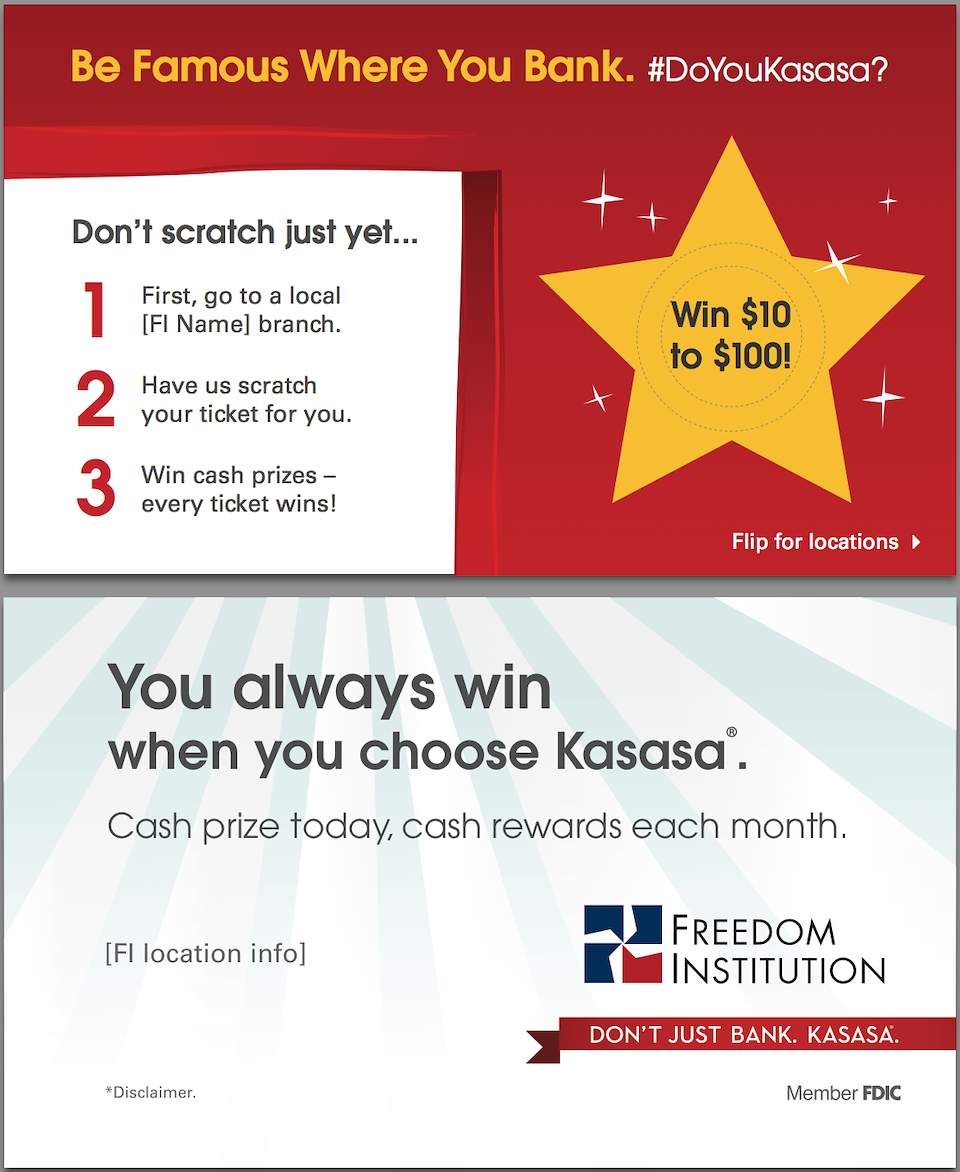 At event, 'scratch & win' for overflow crowd (front & back)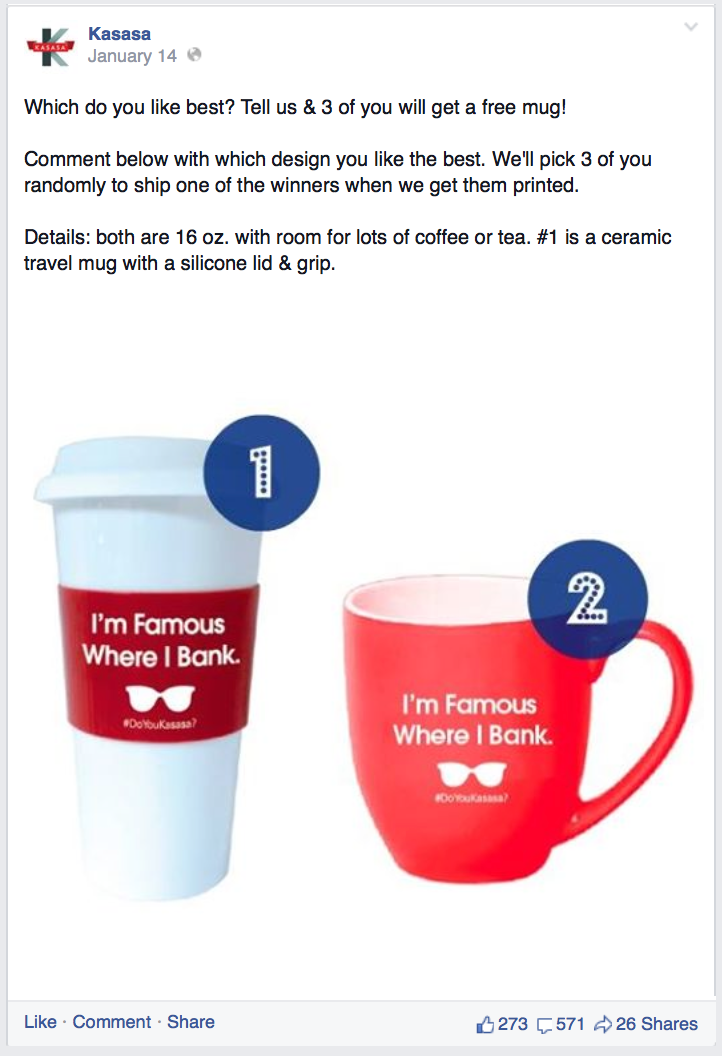 At event & post-event, merch
Previous
Ask for Kasasa, broadcast
Next
#DontJustBlank, SXSW Interactive