Hire Mike Rice, — World-famous Copywriter. Sort of.
#DontJustBlank, SXSW Interactive
Goal: Gain both account & job applications via a low-cost street team effort at the local South By Southwest Interactive festival.
Separate traffic into two buckets: potential account holders and candidates for employment.


Promote Kasasa brand equity, including primary tagline at the time "Don't Just Bank. Kasasa."


Showcase SXSWi festival spirit, local Austin flare, and company personality.
For

Street team, event engagement, recruiting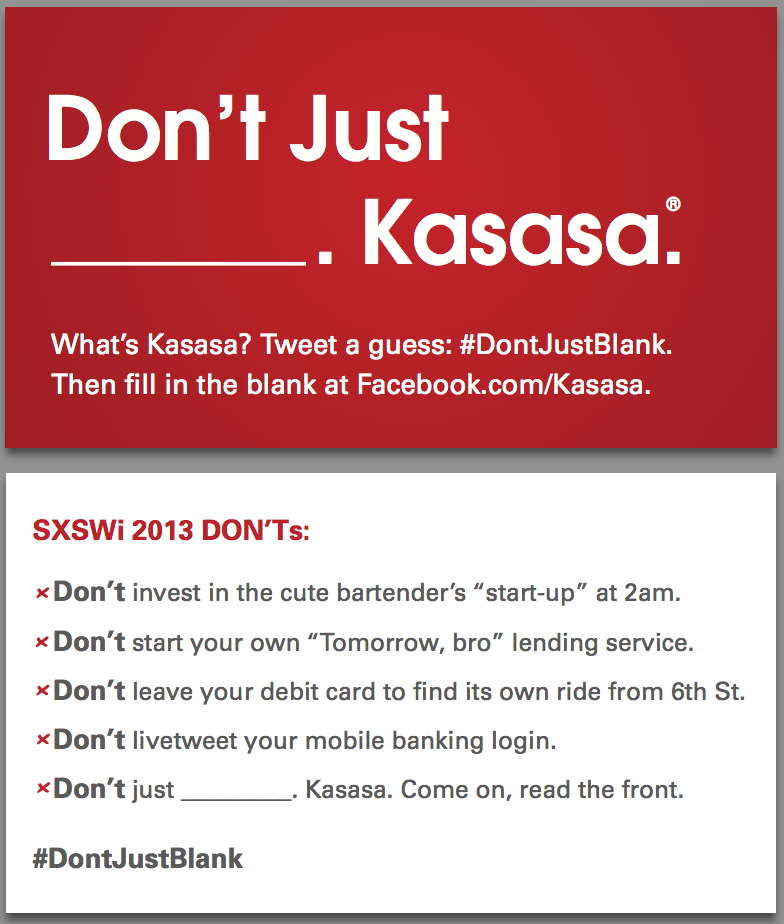 Faux business card (front & back), handed out by street teams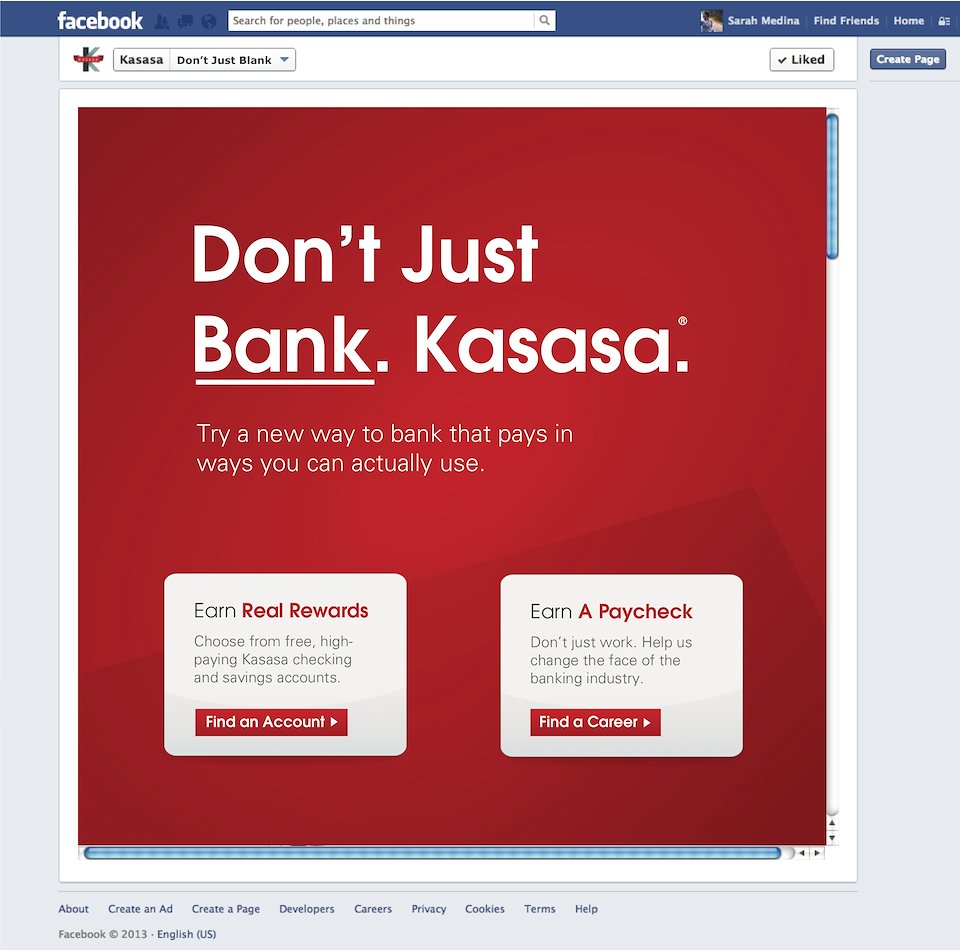 Facebook landing page
Previous
Be Famous Where You Bank
Next
Big Banks Get Dumped. Hard.